Best Pilotage Services: Kutubdita to Chittagong
Get the best quality Navigation assistance services from our experienced Master Mariners. From Deep sea/ OPA to A anchorage, Get our safe piloting services.
Service 24-hour basis, 365 days of the year in all weather conditions and circumstances in single call/query!

Professional and Experienced

24/7 Services Available for Piloting

Minimum Notice for Piloting

Emergency Kutubdia Piloting Services
Experienced & Professional Pilotage Services in Chittagong and Kutubdia Anchorage
At any circumstance, we keep our master mariners, years of piloting experience, ready to board the vessel at Kutubdia in a very short notice.
Chittagong Port Authority additionally recommends Pilotage/ Navigation Assistance Service as obligatory for incoming ships with a draft of extra than 10 meters, exceptionally endorsed for a vessel of draft of 9.five to ten meters, and endorsed for some other vessels sure for Chittagong outer anchorage "A", "B", & "C" from Kutubdia. Whether it's miles from Owners or from Charterers, we continually need to make certain the nice provider for repeated provider possibilities primarily based totally on our performance. Our testimonial web page will self-give an explanation for all approximately our professionalism.
We are thrilled to provide our provider 24-hour basis, three hundred and sixty five days of the 12 months in all climate situations and circumstances. The pool of pilots is continually on standby to help your vessels for secure navigation at Kutubdia and Chattogram anchorage. We need to make certain the proper Pilot, is at the proper ship, on the proper time. Professionalism and recognition are our commercial enterprise policy. We additionally offer FREE of fee loss prevention recommendations to keep away from undesirable incidents.
High quality Piloting Services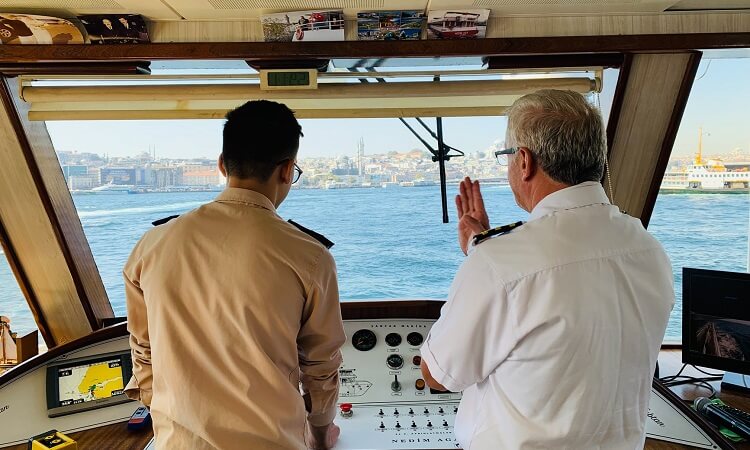 HIRE EXPERIENCED AND PROFESSIONAL PILOTS! 
Our pilots are licensed 1st class pilots of Chittagong Port Authority with a piloting experience of more than 25 years. They have seafaring back ground holding Master Mariner Certificate of Competency as well.
C H I T T A G O N G P I L O T A G E
Hire us to avoid Collision/ Grounding
We provide efficient and quality pilotage services which guarantee that ships get safely when arriving or leaving the port and when shifting berth. For pilotage services, we use our own maritime pilot boats and qualified personnel in this field
EMERGENCY PILOTAGE: 48 hours prior notice is always appreciated, however, we can ensure our pilot on board at Kutubdia with notice of 6 hours, in case of emergency only.
Drop email at [email protected] and call at +88-01601409805 ( Urgent
Support)
BERTH POSITIONS AT CHITTAGONG ANCHORAGE TO AVOID COLLISION
In order to ensure the safety of vessels at Chittagong outer anchorage, Chittagong Port Authority recently issued a circular mentioning the Anchorage berth positions for Chittagong outer anchorage "A" (Alpha) to be complied with (w.e.f 01.12.2019).
NOTICE FROM CHITTAGONG PORT AUTHORITY
In respect of requirements for pilotage. Chittagong Pilotage Service is serving in the private sector and wants to update all shipowners/ charterer / Principals as regards port's recent notice. Pilotage/ Navigation Assistance Service is highly recommended for a vessel of draft 9.5 to 10 meters for any other vessels bound for Chittagong outer anchorage "A", "B", & "C" from Kutubdia. However, ship's masters having previous experience to call Chittagong port as Master may be allowed to obtain exemption but they need update shipping agents as regards vessel's ETA three days earlier so that the same can be communicated to Port Authority to ensure that anchorage position at "A" anchorage will be demarked. CPA CIRCULAR DOWNLOAD
SAVE NAVIGATION AT CHITTAGONG ! THE WAYS HOW WE SERVE IN BANGLADESH
Once Appointed to assist your forthcoming vessel to Bangladesh, we enter into communication with master well in advance to update him with HW tide time, pilot boarding time, anchorage area etc. We understand the emergency in shipping and we respond within 15 minutes for any email, whether it is for an appointment or looking for loss prevention measures, which is completely FREE.

Indeed, communication between vessels and land is easier today and more efficient because the local pilot is a native language speaker and aware of the anchorage locations and available limitations for maneuvering. We communicate to Port Control directly from the vessel and from shore even while assisting any vessel for safe navigation from Kutubdia or shifting within anchorage areas